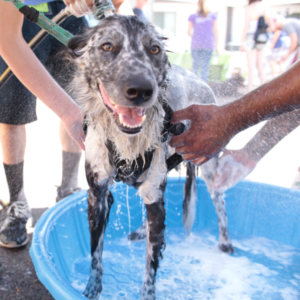 Each year, the team at ReThinc Advertising partner with a local, no-kill organization to help raise money for their efforts. Why? Because we love dogs and we love giving back.
The ReThinc Rescue Rinse is open to the public, bringing dogs, people, and businesses of all kinds together for a good cause.
We love meeting and working with new people. If you're interested in becoming a sponsor, making a donation, hosting a booth, or simply want to know more, contact us today!
Enter your name and email below and we'll keep you in the loop on the latest details.